Traveller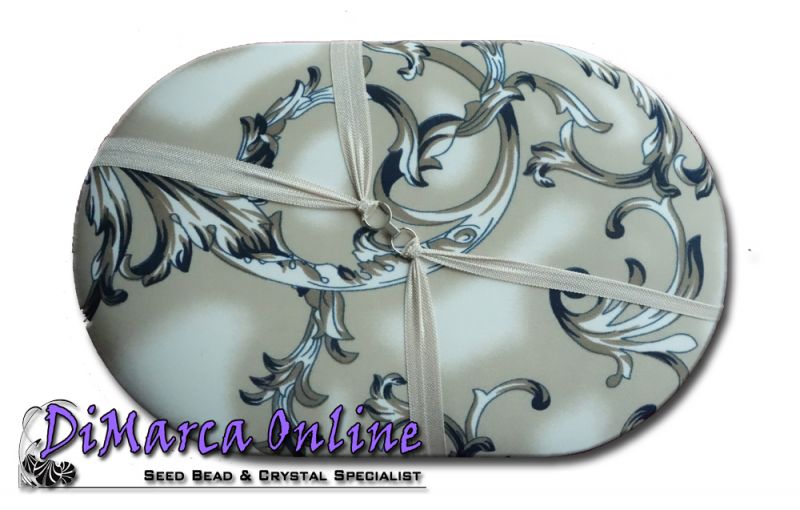 Silaba Traveller Beading Tray: 30x19 cm
Beading Tray + Lid
Ideal for the Travelling Beader. Padded Lid with 4 Pad Bead Holders. Made to fit in your shoulder bag:
♦ The Lid has a foam padded top and a Dilly Pad set (4 compartments to hold your beads) on the underside
♦ The Tray has a wooden base fitted with a quality 'VELLUX' beading mat
♦ The Tray and Lid secure together by elasticated straps thus keeping your beadwork secure and compact
♦ The Tray will have a cream coloured mat. The colour of the Dilly Pad mat in the Lid may vary to compliment the fabric trim (light brown/pale blue/pale pink/cream)
♦ A soft underlay cushions the mat which is ringed with a 20mm cushioned outer rim, dressed in a complimenting design fabric
♦ The rim is great for holding your threaded needles
♦ The foam rim also offers a soft rest for your hands / wrists while working.
♦ The underside is finished with a quality fabric to protect your furniture and offers added comfort as a Lap-Tray.
Colours can differ from the pictures, depending on the piece of fabric used.