3D Kaleidocycle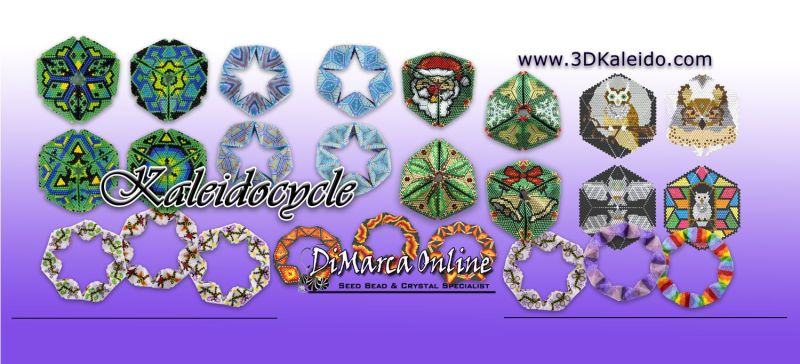 Our beading patterns provide colour diagrams and word charts to create 3D Kaleidocycles.
With the paid patterns, the step by step instructions with clear 3D images of how to create a Kaleidocycle are also included.
You will receive an e-mail with a download link to download the PDF file. 
We would like to thank Susannah Thomson (ZannahMakes) for translating origami Kaleidocycles to seed beads and Contemporary Geometric Beadwork (Kate McKinnon in particular) for thoroughly exploring and coming up with a beautiful elegant hinged architecture for this amazing turning machine.
Please take a look at the Contemporary Geometric Beadwork website for endless inspiration and ideas: CGB Website. 
It inspired us to start creating beaded Kaleidocycles!