Grab Bags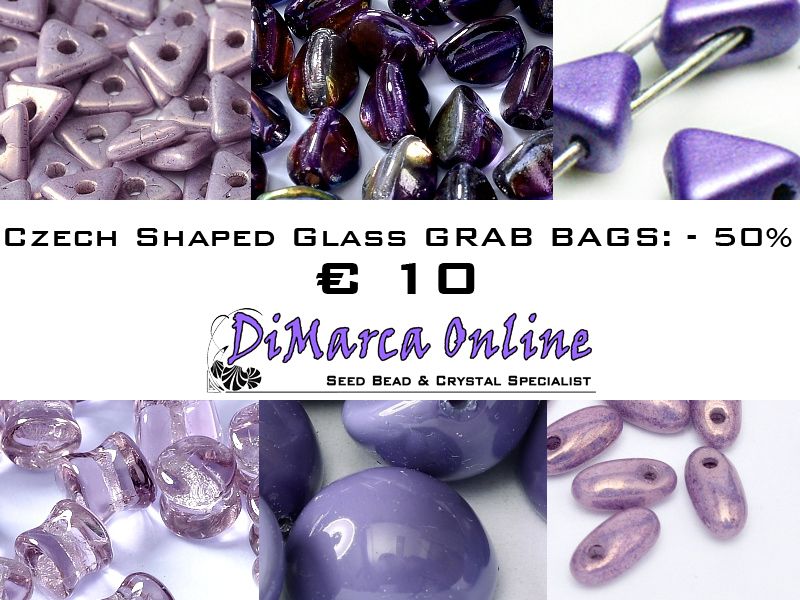 CZECH SHAPED GLASS GRAB BAGS
A surprise filled with Czech Shaped Glass. You cannot choose the content of the surprise, but we guarantee it's at least DOUBLE your money's worth!
You can only choose the main colour(s) of your surprise and we will do our best to put together a beautiful colour-scheme. 
The content can vary from the picture.