Arcos® and Minos® par Puca®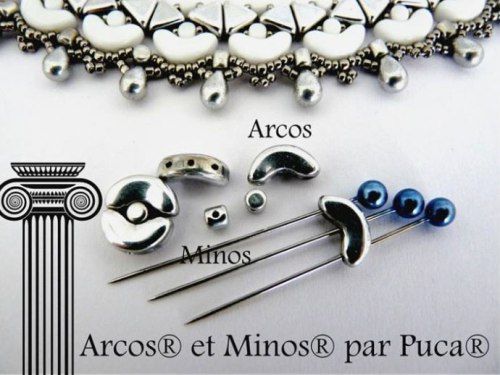 ARCOS®. Crescent or Half-Moon shaped beads with 3 parallel holes going through the flat edge of the bead. Compatible with the Minos Beads. Designed by Puca.
Size: 10x5 mm
Sold in packs of 10 grams ~ 40 beads
MINOS®. Barrel shaped beads with 1 hole going through the side of the bead. They fit in the curve of the Arcos Crescents. Designed by Puca.
Size: 2.5x3 mm
Sold in packs of 10 grams ~ 240 beads